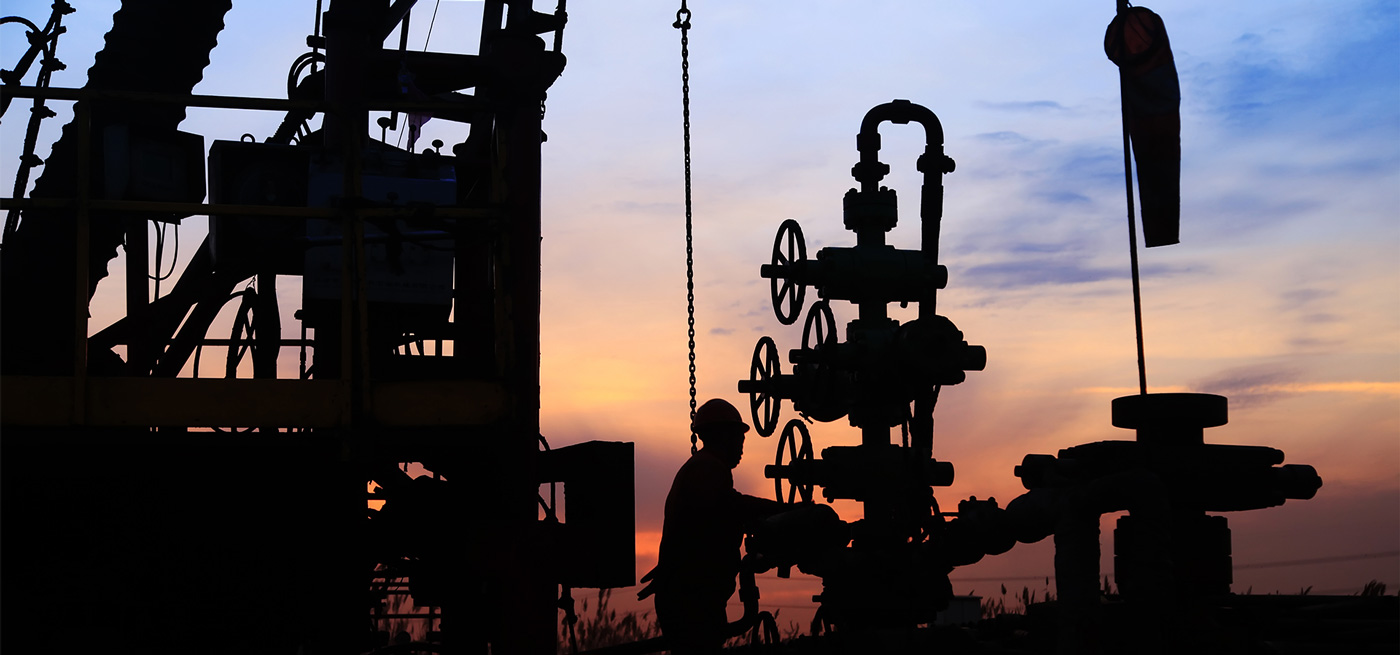 Onshore Energy Services
Safe and Efficient Project Teams Servicing ONshore Gulf Coast and International Regions

Gulf Copper, a Texas employee owned Company and Van Dam (VD) a Venezuelan family run Company has formed a Joint Venture.
This venture will allow us to offer downstream new build and plant expansion customers a local alternative for fabrication and staging large components and modules for their Gulf Coast projects.
Gulf Copper-Van Dam Onshore Services will provide fabrication services for process skids, pressure vessels, heaters, heat exchangers, flares, pipe racks and modules. We are supported by Gulf Copper fabrication services in Port Arthur and Galveston for larger fabrication projects.
Our mission is to satisfy the client requirements through personal relationships and to use all of our available human and technical resources to deliver a quality product. We strive to be a leader in quality and efficiency at a fair price.
"Honesty, ethics and loyalty to our company and to our clients"
Capabilities
Process Equipment, oil, gas, chemical, Petro Chemical Storage tanks, pressure vessels, heat exchangers
Stress Relief Oven 4.5m x 4.5m x 14m (at 1200 °C)
CNC line to cut Drills for Tubesheets
2,500 MTons four post press
300 ton press brake
High capacity plate bending rolls
SAW Welding machines
Manipulators and Turning rolls
20 overhead cranes
Certifications
ASME
U Stamp
R Stamp
S Stamp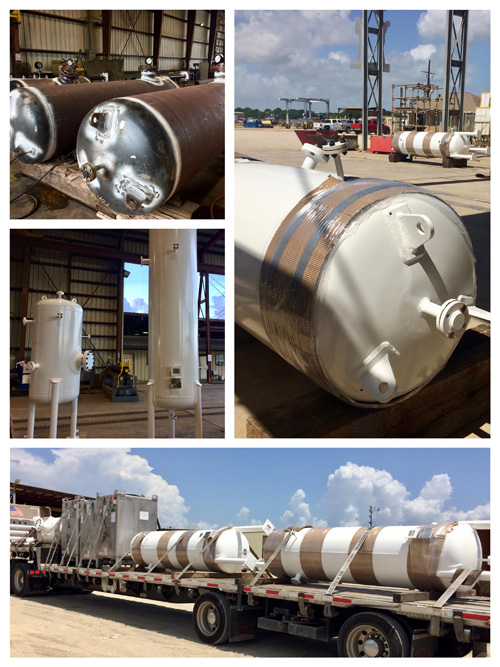 EQUIPMENT AND CAPACITIES
23 Acres at the Central Yard
Covered Fabrication Shop Area: approximately 41,000 ft2
CNC Plate Cutting – 12' X 40'X 6" Thickness (2 ea)
400 ton Plate Press Break
Plate Roll Up to 5/8" Thick
Plate Shear Up to 1/2" Thick
Programmable Sawing Up to 24"
Pipe Bending up to 6" Diameter
Multi Bank Welding Machines, 400 Amps
Multiple Overhead Cranes (Combined 20 Tons)
Submerged Arc Welding Capabilities
Hydrostatic Testing Up to 10,000 PSI
Onsite Blasting and Coating
Rail Material Handling in Between Shops
Open Ended Shop Access for Large Projects
Multiple Yard Cranes (300 Tons combined)
Fully Staffed Machine Shop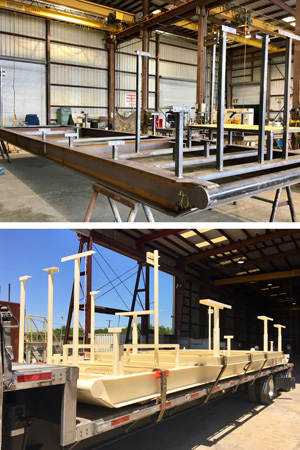 FACILITY CERTIFICATIONS
ISO 9001-2008 Certification
ASME 'U' & NBIC 'R' Stamps
ABS, DNV, ASME, AWS, API welding programs
Computerized WPS, PQR and WPQ databases
Staff Metallurgist
EQUIPMENT AND CAPACITIES
CNC Plate Cutting- 12' X 40' X 6" Thickness (2 ea)
1000 Ton CNC Plate Press Break
CNC Plate Roll Up to 2-3/8" thick
Plate Shear Up to 3/4" Thick
Programmable Sawing Up to 24"
CNC Pipe and Structural
Bending and Forming
Multi Bank Welding Machines Up to 400 Amps
Multiple Overhead Cranes (30t Comb. & 75t in High Bay)
Submerged Arc Welding
Semi-Automated Welding
Hydrostatic Testing Up to 10,000 PSI
Onsite Blasting and Coatings
Open Ended Shop for Extra-Large Projects
Multiple Yard Cranes
In House Welding School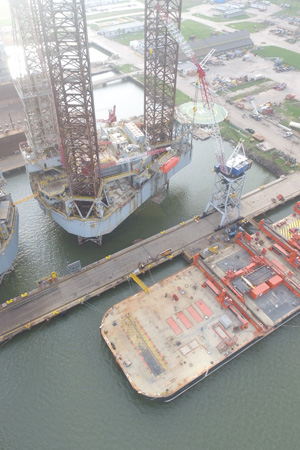 Facility Certifications
ISO 9001-2008 Certification
ABS, DNV, ASME, AWS, API welding programs
Computerized WPS, PQR and WPQ databases
Staff Metallurgist
In-house NDT
Certified Internal ISO auditors